This is my test result, but I've no clue what it means.... lol!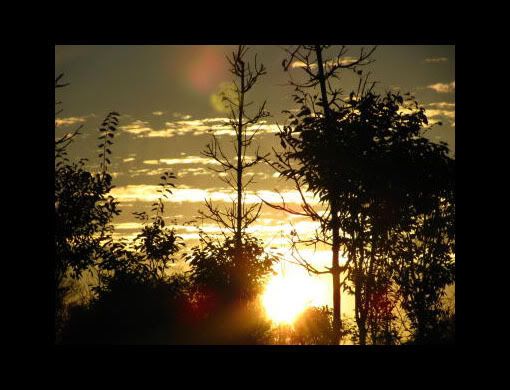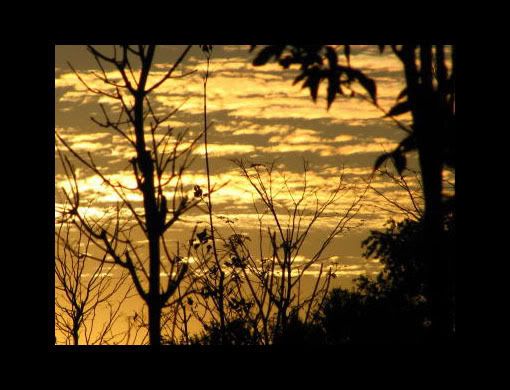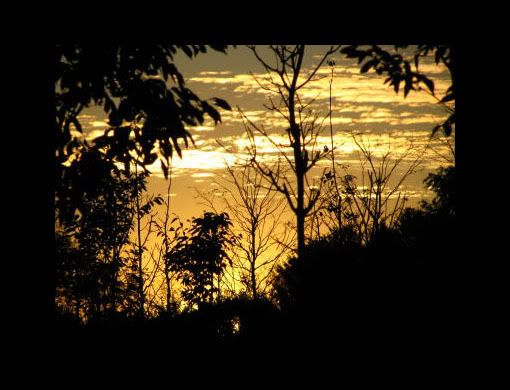 One of the things me and Jeff enjoy doing together is going to a park and taking pictures of just about anything. Here are the trophies of one of such escapades.


I'm getting more and more down. I don't feel like doing much. It's mostly about my parents leaving for Poland. They're not leaving now, prolly in a year or so, but I know the time simply flies and if I won't at least try to make a decision right now, I'll be caught off guard one day and I'll go nuts and they'll put me in a mental institution. I'm panicly scared of separation from my loved ones. And unless parents stay in the US, or Jeff comes with me to PL... but either one is not going to happen. And not knowing what to do drives me mad!
Yesterday I went over to parents' house to help them clear stuff up for a photographer that was to come at 5pm from the realtor company to take pictures of the house. Dad worked on the outside, removing things and making trips to the storage (yes, they already rented a storage!), and me and mum removed most of the decorations. I like helping my parents but I was helping with selling the house and I didn't want to do that... Mum kept talking cheerfuly about what else needs to be done, and I didn't want to listen, but had no heart to tell her to stop. It all makes me want to cry so badly. Later that day me and Jeff went for a walk in Washington Crossing park, but it was a wasted time cuz I cried most of the time... Me and my parents we used to go for walks and comment on houses we pass by, and if I'll stay I'll never do that again... I'll never go shopping with mum, my bestest friend.


And sometimes I feel really silly and immature to react to things like that, like I'm a still a little child that can't do without parents, because only babies and little kids cry after them when they leave... I remember bits from my kindergarden years, when parents brought other kids in early in the morning and they cried a long time after parents left... I'm ashamed to feel just like those little kids... I'm almost 30, and I'm so ashamed of how I feel. But no matter how much I try, I can't help it, I can't change it. Ever since we came here to the US almost 11 years ago, me and mum became friends, best friends. I always had one or two best friends, soul mates if you will, in Poland, but never in the US; and she didn't have any friends here either. So we bonded like never before. We did have some rocky moments, especially in the beginning, but we only had each other. And we did everything together, shopping, talking, having tea, grumbling and men (or dad, lol, or pete my bro...), running errands, lately we even began cooking together (which is saying something cuz I've always hated cooking)... Nonetheless, I wonder is it wrong to be so attached to one's parent? People my age are long gone from their parents' lives wanting to do nothing with them, at least here in the US (from my observations anyway). They have their own lives, and I still don't. I can't let go, I don't think I'm strong enough to let go of mine! But then again, if they leave and I stay, I'll have no family here, none whatsoever.... so is it so strange that I want them close by????

And my poor Jeff is in the middle of it all... I love him very much, he's my baby, but sometimes I think that my attachment to parents might be stronger than to him. I don't know... I love him, we have a place together, but he's the only thing that would keep me in the US. He gets sad sometimes, especially when my mum starts talking that I could get a pretty good job back in Poland, that Europe is Europe after all, family and friends are there, etc... Few times he told me that he thinks I'll prolly leave him, and sometimes he cries too... Sometiems our apartment becomes a place of doom, because it's so gloomy and sad inside... And Jeff's been so kind and nice to me, especially lately, he even encouraged me to get a very (very!) expensive winter coat, buys me stuff, helps out more... He keeps saying he doesn't want to die alone, but at the same time wants me to be happy.

I don't think I've ever been so confused in my whole life. I can't seem to make a decision, and it feels so difficult. Sometimes I can't stand it anymore.



Yeah, I just wanted to get it out of my system. Again.
My week's been so crazy and busy that I haven't touched my laptop till today; and it's only because I took a day off from work. And it's not like I'm just sitting and relaxing. There is no time to do stuff during the week so I've got a number of errands to run on my day off. The only problem is...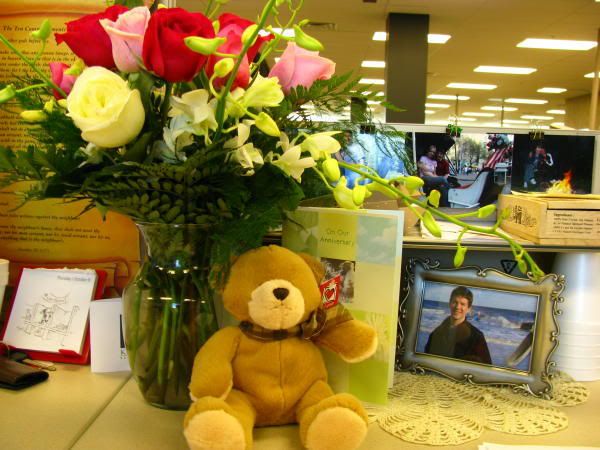 My desk at work, with the roses, the bear (named it Stanley) and the card.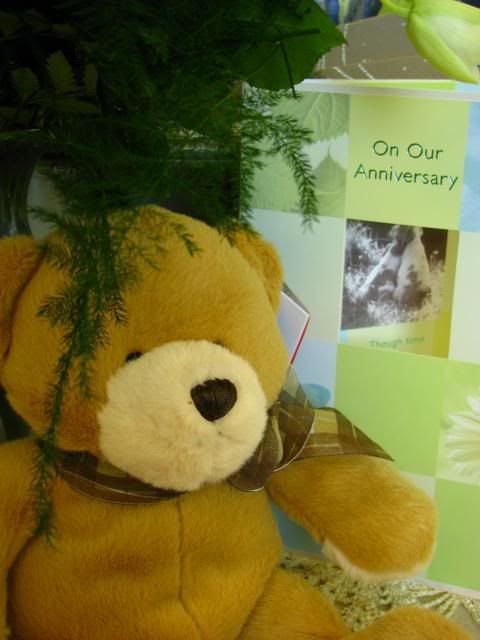 Stanley and the card.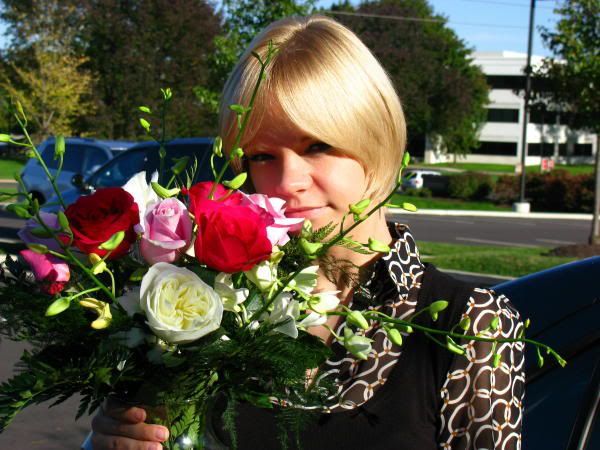 After work, taking the roses home.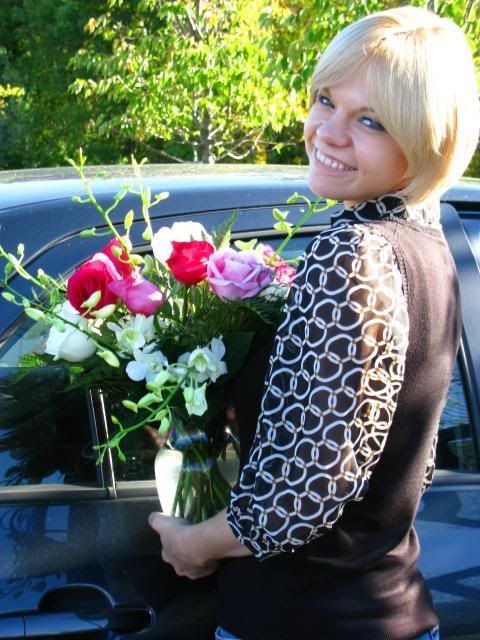 The same.


------------------------------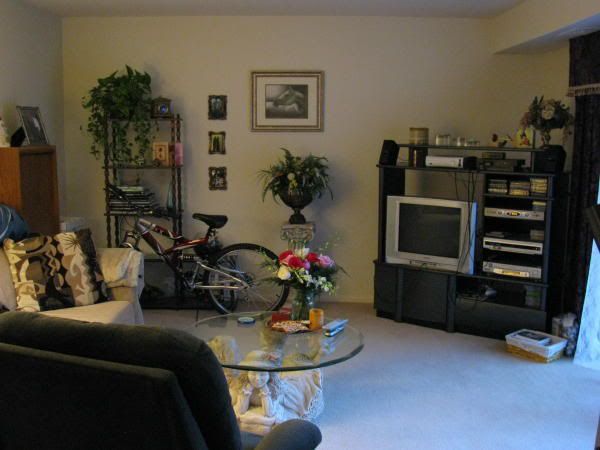 And here is our living room. Decided to post a piccy of it, it's late Friday night, so the light is low. The bike needs to go, but our basement is way too tiny for it to fit... I'm dreaming of a red, L shaped couch with zebra pillows, wallpaper (can't do it in the apartment though..), more decorations, plazma TV.... mmmmm, I love decorating rooms! But for now we live with what we've got. :)
One week ago me and Jeff had our 2 year anniversary of being together. The time really does fly! He surprised me with flowers delivered to work, a teddy bear and bath spa gift basket! That was so sweet cuz I really didn't expect anything. I mean, after the troubling summer and despite the fact that I may chose to go back to live in Poland, he still says he loves me no matter what happens. And it warms my heart so much. Sweet, sweet Jeff :)
Current Mood:

calm


I love not having to get up early and not having to go to sleep early (because I get up early). It'd be awesome to have a job that's from.. say, 7am to 2pm. Getting home two and half hours earlier makes such a difference! It's like you have a whole day still ahead of you. When you get home at 4:30, it feels like most of the day's already gone by and the nights is almost there. And if you gotta run some errands, forget it, you get home at night, eat and go to sleep.
I could totally be a homemaker. As long as I had friends that'd pop in and call me up. I could stay home, make the house pretty, do laundry, cook dinners etc. and get up later than 5:30am and go to bed later than 10:30pm.
My four days weekend ends today. I took two days off from work and they went by soooo fast! And half the time was spent on catching up with chores I normally don't have the time to do on a regular work day.
I really love my camera!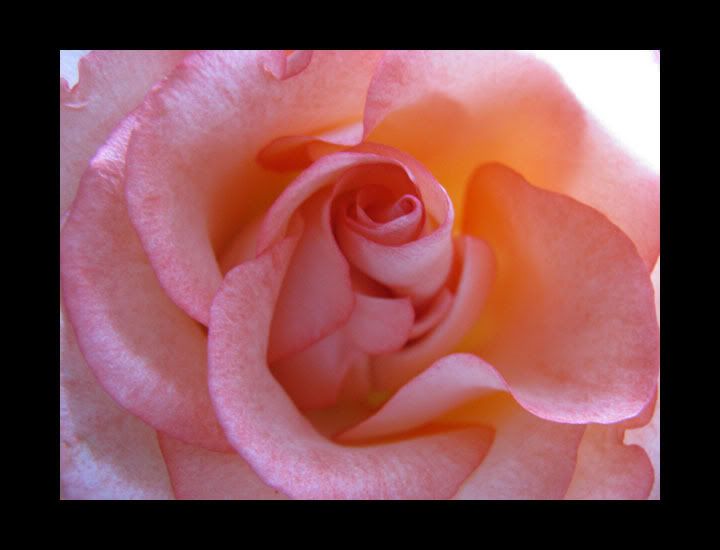 Rose on my mum's kitchen countertop. Just added the frame...
See, life is tough in my country, but in the US is getting tougher too. But sometimes I miss my country like crazy. I know that 10 years have passed by and it's different now, but I still miss it because I grew up there. My whole family is there, and once my parents move back home (they're planning to go back in a year or two, they're working on selling their house right now), I'll feel totally estranged. My mum's been my bestest friend for 10 years, I don't want to lose her. And her moving back it would be like losing her. The ocean is deep and vast. But then again I love Jeff. Sometimes I think I would regret it for the rest of my life if I left Jeff and moved back home. He has his faults, but he's the sweetest guy with the biggest heart I've ever met. So in short, I'm still stuck in a limbo ;)
And here are few things that happened lately, that's worth writing about:
1.
At this moment I'm bed ridden. Not literaly, but I'm sick with a mixture of cold/flue and whatnot. Jeff's been sick whole past week, and I got it from him on Friday. I spent all weekend in bed drinking cold medicine, sleeping and sweating like a pig. I have only one sick day left at work and I may use it on Monday.
2.
My department at work held a number of games two weeks ago, which was a pleasant surprise, because lately it's been as dull as in a coffin. One of the competitions was a paper airplane competition with three categories: most artistic, most creative, most aerodynamic. And the next day we were supposed to fly our planes for a prize. Well, all I can say is that I had a lot of people coming to me inquiring which category I'm entering, so that they won't enter that very one. ;) And on the day of the competition I've never been so popular; I had half the floor coming over to look at my plane, lol! They know I'm the artistic person, plus I put different drawings up on the notice board. Anyway, it took my 5 hours to decorate my plane with a diamond/saphire swan necklace. It was called the Bling Jet and the pictures are
(
here
Collapse
)
All the effort paid off. I won first prize in artistic category, which got me a Walmart gift card. :) I was especially pleased because I've never won anything before in any of our company's competitions.
3.
On September 20th, my Jeff got baptized. It was an awesome day, a dream come true, since I prayed for Jeff ever since we met. It was funny how Bill, the guy Jeff had Bible studies with told Jeff he won't have to say anything in front of the church, but then all of a sudden our pastor started asking Jeff all sorts of questions! Poor Jeff was so embarassed -he hates being in front of people - that he forgot all that pastor asked and all his answers :)
And here are few pictures from the
(
occasion
Collapse
)
4.
And finally, this year, as any other, my company held an Employee Appreciation Day on September 24th. Last few EA Days sucked, but this year, the HR department went beyond themselves to give us a fantastic four hours of fun! I was already prepared with a book, my iPod to sit under a tree all this time, but I didn't even have the time to take it out. There were so many games, snack bar, ice cream truck, a massage person, lunch buffet, DJ, dance competition and many more. I almost won at Bingo and duck race, but to my utter amazement I got the second prize out of all company playing Wii! I never in my life played Wii before! It was the hammer throw game and I guess I'm just extremaly good at it. I won Wawa gift card and half day off.
Here is me joking with the rest of winners at the medal ceremony :)
(
Silver Medal this way
Collapse
)
It's been a while since I posted a real update. My life's been crazy, with very little time for internet or TV, and on top of that, I'm still trying to figure out my life as to what do I want from it. I just don't know; I may move back to Poland, I may stay in the US and marry Jeff, I may move out to UK.. I don't know. Sometimes I think that life is a lot simpler without having many choices. If you're stuck in one situation, you just gotta keep on going. If you have many option, you don't know which is best for you and which one to pick.